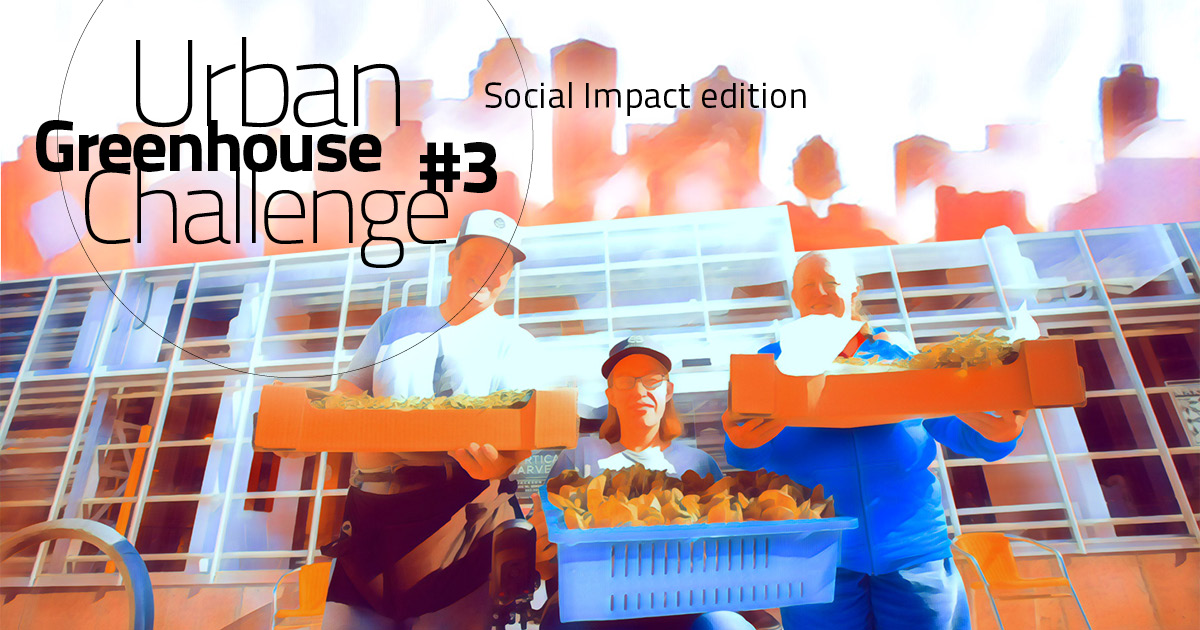 News
Click below to read articles or view the videos and photos of the Urban Greenhouse Challenge#3.
The third Urban Greenhouse Challenge is about creating social change
The Urban Greenhouse Challenge kicked-off on 3 November. This is the third time Wageningen University & Research organizes their international student competition in search of ideas for local, urban food production that can feed cities in a sustainable way. Thi...
Design an urban farm in Washington D.C.
That is this year's assignment for WUR's Urban Greenhouse Challenge.The third edition of the Urban Greenhouse Challenge is to commence on 3 November. Registration is open a little longer, until 14 November. In this edition, there is an additional ...
Bringing food production back into the cities and to the consumers
"Feasibility of urban farm should be measured in terms of social impact" Much is being said about large-scale, high-tech greenhouses that produce massive yields of fresh produce. However, despite their strong business model, these fa...
Meet the urban greenhouse developers of the future
Create a liveable and healthy environment for urban dwellers, ensuring that a city can feed itself sustainably. That's the premise of the Urban Greenhouse Challenge, the second edition of which ended in August with the announcement of the winners. We spoke wit...
Winner of Second Urban Greenhouse Challenge Announced
The students of Team Bagua are the winners of the second edition of the Urban Greenhouse Challenge. Their design of an urban greenhouse not only provides crops, but also serves as an education centre.
What will the urban greenhouse of the future look like?
The market for fresh produce in China is looking very interesting. With a growing middle class, and safely produced, healthy food being high on the agenda in light of the current pandemic, all the ingredients are there for growth. So it's no surprise that China was...