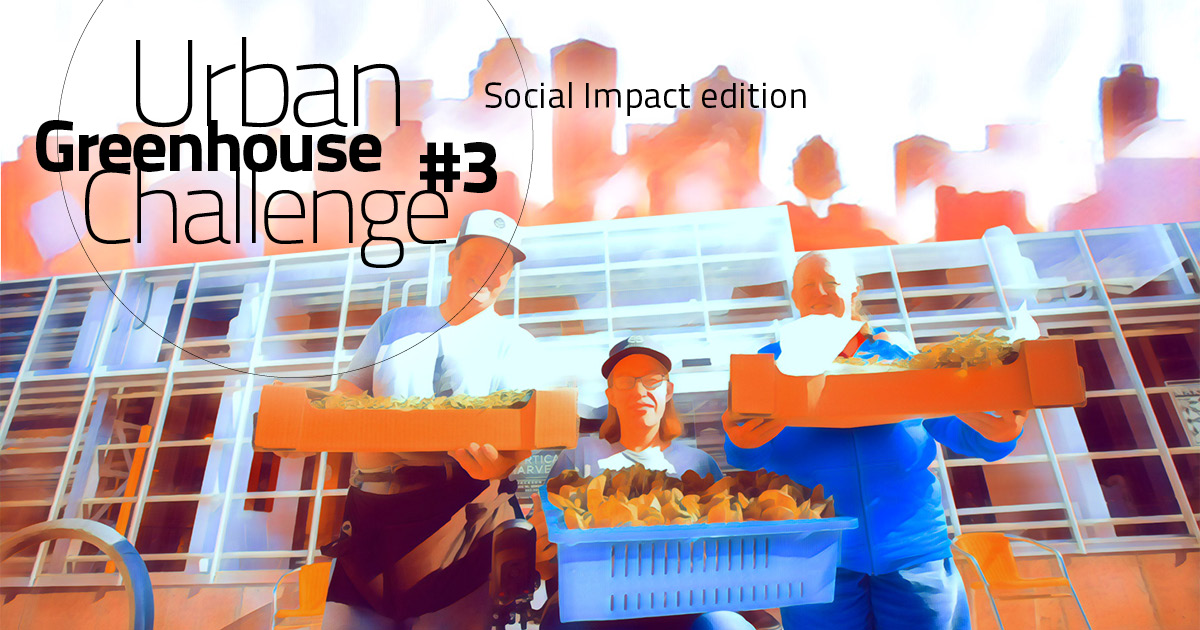 The Goal of the Challenge
We challenge you to develop an urban farming site including an indoor production structure that significantly improves the quality of life of local residents in one of the most diverse lower-income neighbourhoods of Washington D.C.
Your final entry should present a comprehensive plan to develop East Capitol Urban Farm (Washington, D.C.) into a site that enables robust and resilient year-round sustainable food production. The site should become an attractive and significant landmark that celebrates local aesthetics and history.
We are looking for a concept that can potentially create social impact in this neighbourhood, which struggles with persistent and complex problems: poverty, unemployment and the lack of access to affordable and nutritious food, health services and good education.
Therefore, you need to think beyond financial sustainability. The site should foster social equity through a new type of food economy that eliminates food apartheid, contributes to creating jobs and incomes and promotes education.
The winning concept will potentially serve as a prototype for affordable, sustainable and urban resilient design.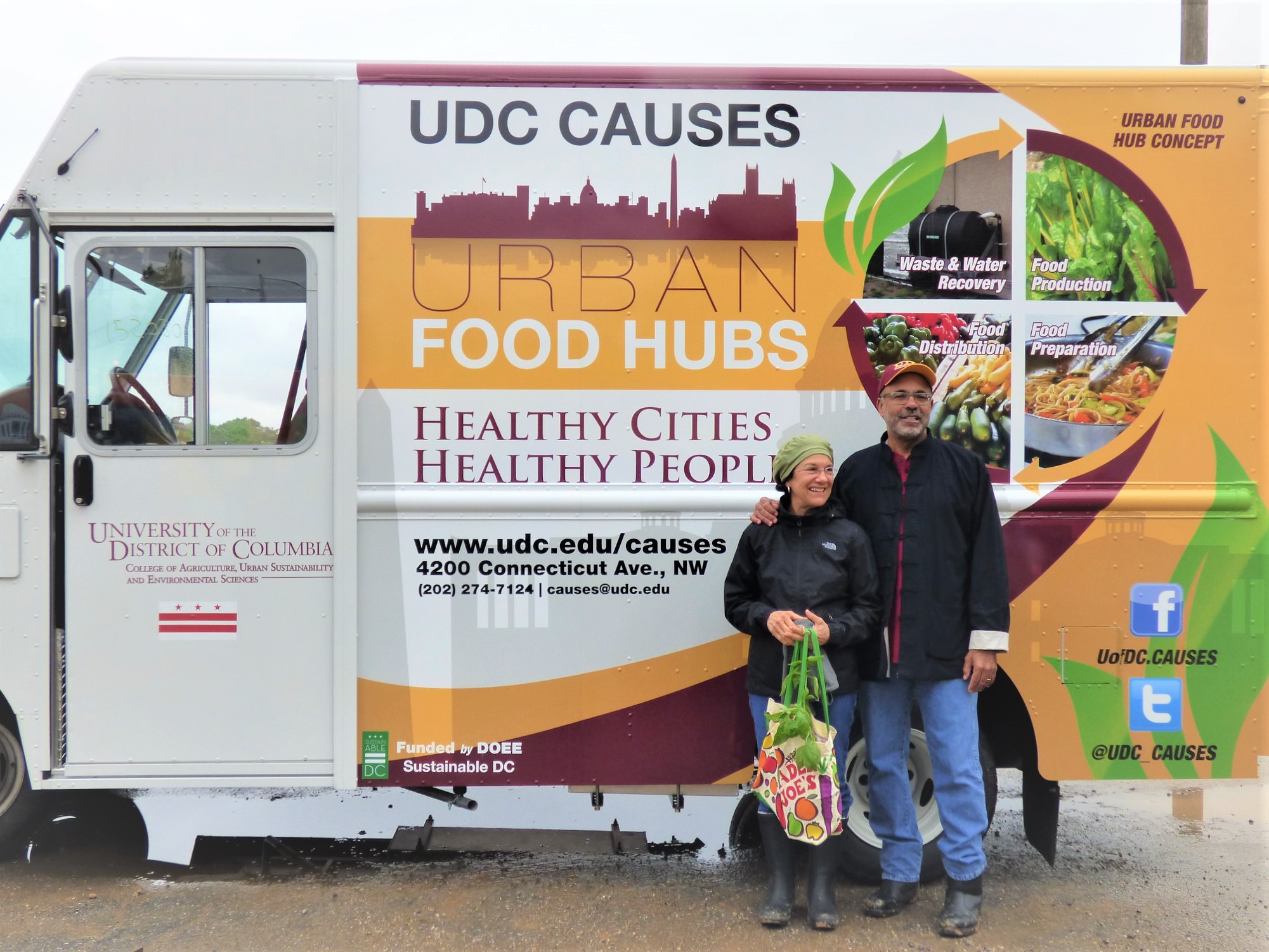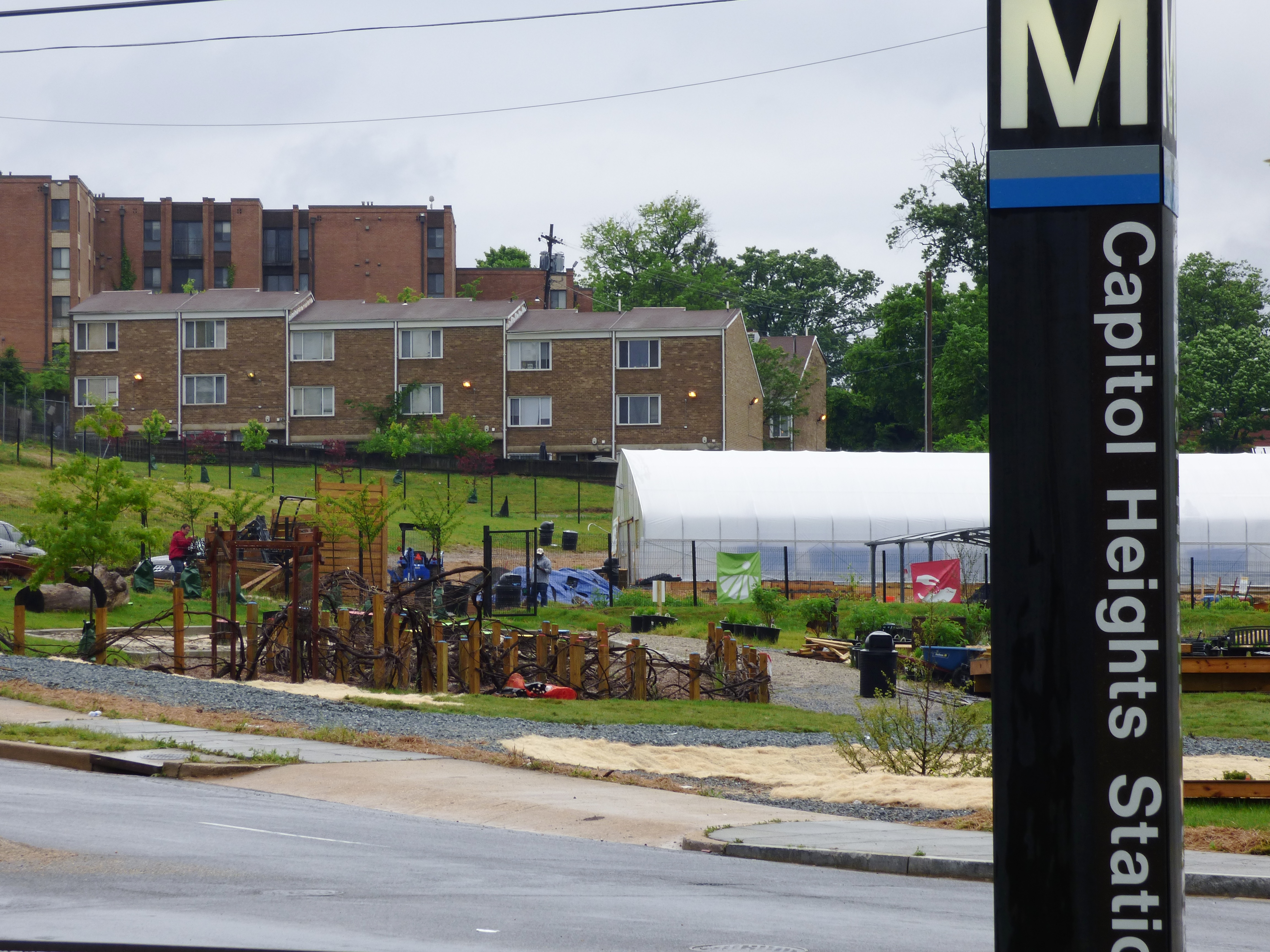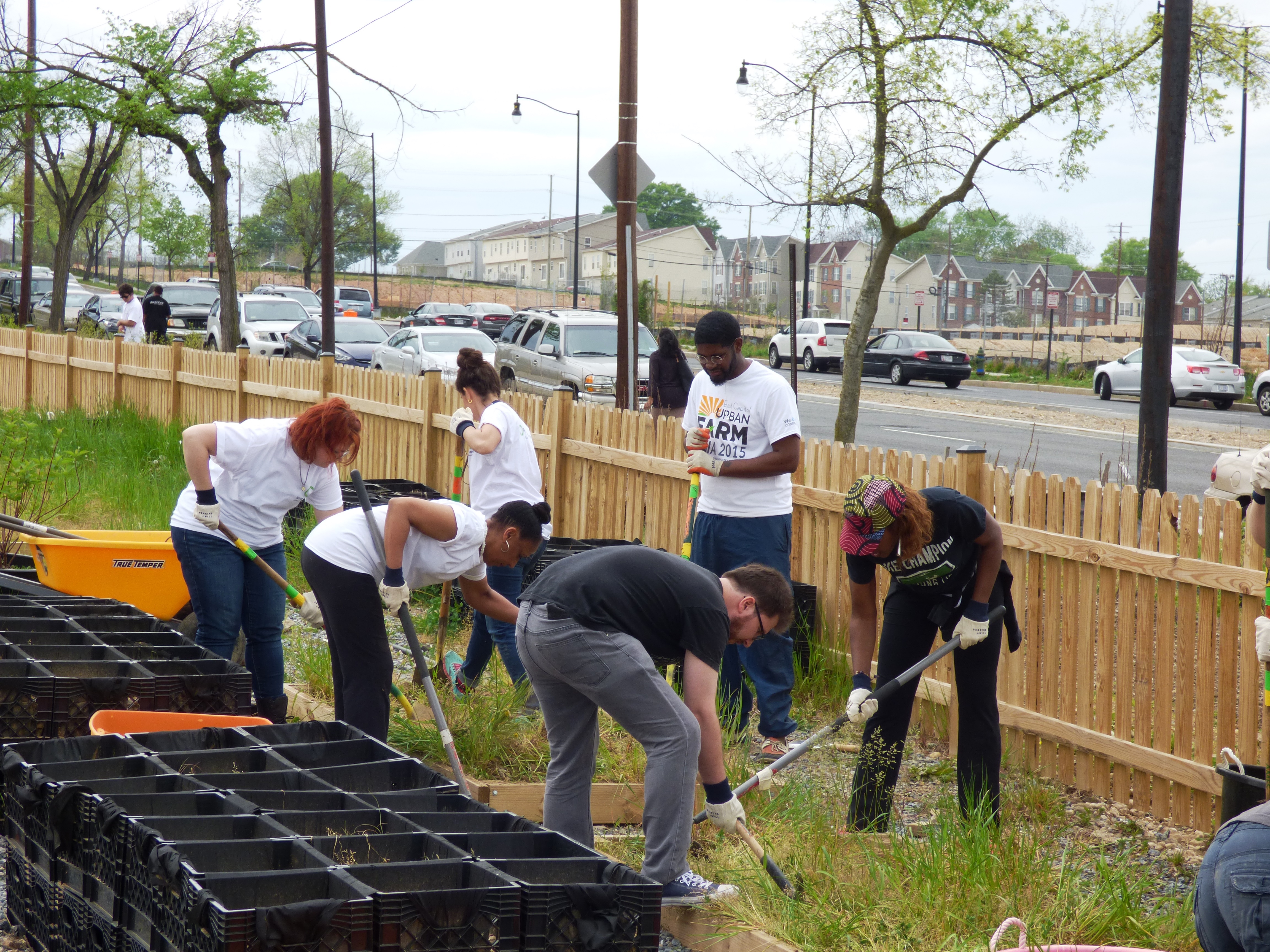 The site
East Capitol Urban Farm is situated in the capital of the United States, Washington, D.C. A vacant lot until 2015, the site has since been cultivated into a multi-functional, three-acre urban farm based in the southeast/northeast quadrant of Ward 7 in the District. Opposite the Capitol Heights Metro Station (Maryland), the site is located at 5901 East Capitol Street, NE, Washington, D.C. The neighbourhoods have a rich history of African American achievements in architecture, art, music and innovation as well as in civil rights and community activism. These neighbourhoods are distinguished by leafy streets, single-family homes, transit stations and, above all, greenspace. True to its legacy as the 'green' ward, the area boasts several ecology and environmental projects, planned gardens and parks.
Ward 7 is defined by its varied past, abundant natural beauty and its traditionally self-sufficient residents. It is quite diverse in its communities, historical resources and attractions. Despite these qualities, it is characterised as a food desert and has the lowest number of grocery stores in the District. There are currently two full-service grocery stores available to all the ward's residents. Disparity in access to healthy and affordable food has taken a toll on the health and well-being of residents as well as on the economy of the ward, while highlighting racial wealth inequity in the District. This includes food-related illnesses like obesity, diabetes and heart disease, all of which are well above national averages.
With the increased awareness of the heritage of the ward triggered by the historical work of surrounding communities and aided by investments, the ward is positioned to preserve history as it continues to make history. Food security will remain a challenge as the climate changes. For the project to be sustainable, the community is encouraged to take an active role in ensuring the success of the farm through education, partnerships and environmental solutions to address these disparities.
Watch the video

Ward 7 as the basis for our third Urban Greenhouse Challenge came out of the fruitful collaboration between Dr. Sabine O'Hara of UDC and Dr. Marian Stuiver of WUR on urban food systems. They jointly developed an inspiring outlook for circular and nature based 'food hubs' in Washington D.C. for the Rockefeller Food System Vision Prize. Both are also members of our expert panel.
Learning adventure
The Urban Greenhouse Challenge is more than just a competition. It offers a unique opportunity to create a positive impact and make a huge difference in people's lives. When you join the Challenge, you will get access to coaches from the business world and academia who can help you develop your idea (and perhaps find a job opportunity). You will get a business model and pitch training and, if you make it to the finals, you will get exposure for your idea and your team. You will learn more about topics related to urban farming, develop entrepreneurial and professional skills and master your marketing skills.
This Challenge will boost your career and empower you to make a change!
Check here to hear what students who participated in the previous edition of the Urban Greenhouse Challenge say about their experience.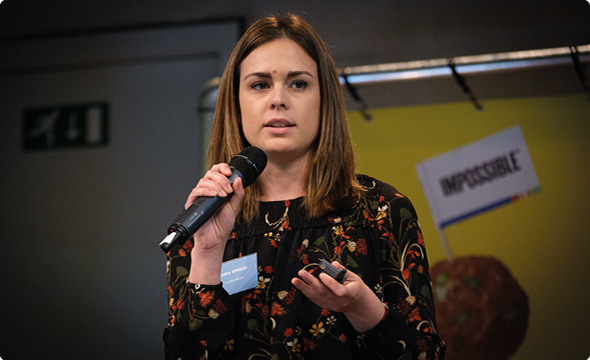 Timeline
The Challenge lasts eight months (from November 2021 until June 2022). It consists of three rounds: Ideation, Validation and Presentation. Each phase ends with a selection round, and the 10 best teams will make it to the finals.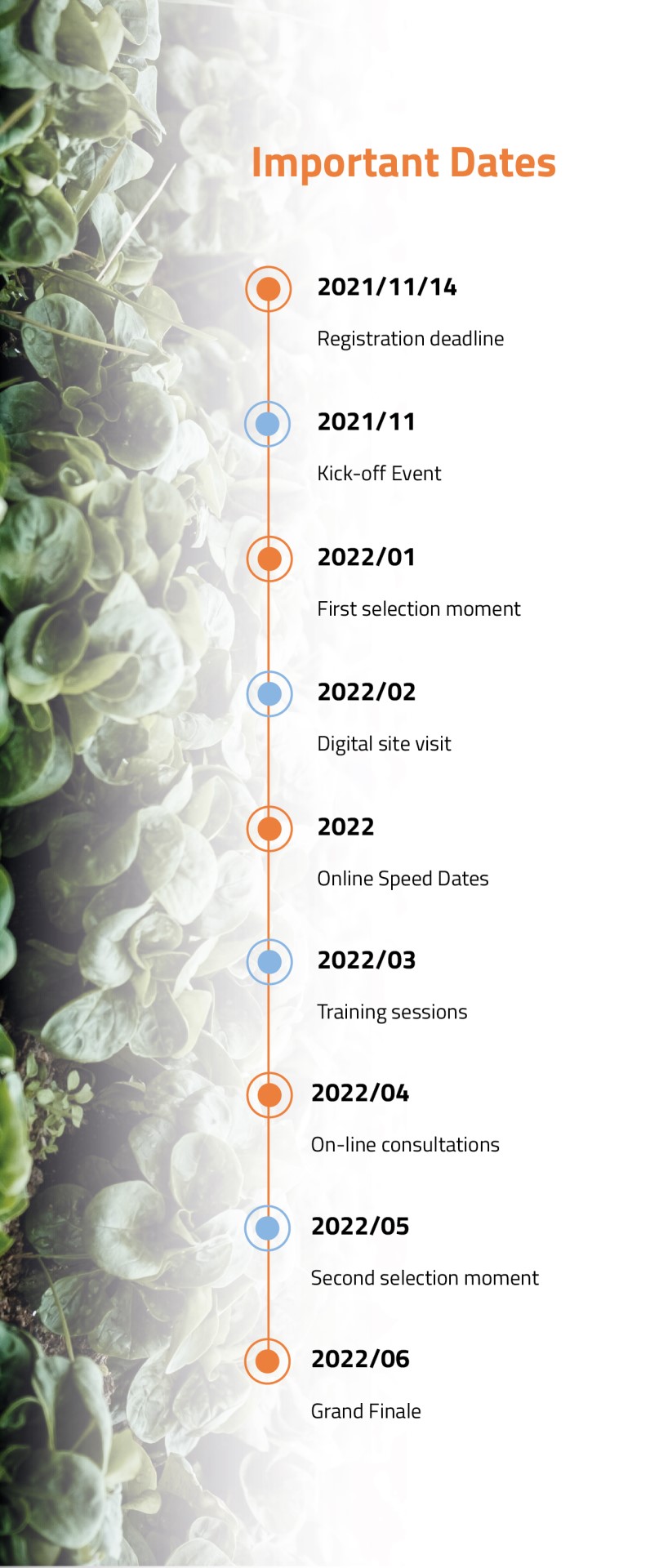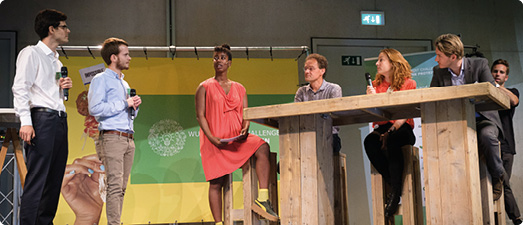 Am I eligible
The Challenge is open to students from universities and universities of applied sciences worldwide, in all phases of their studies (BSc, MSc, PhD or equivalent). PhD students and fresh graduates together cannot exceed 20% of the team members. To participate in this Challenge, you need to be part of a multidisciplinary team that you recruit on your own. The teams should include different areas of expertise, ranging from technical to social and economic.
Prizes
The top 3 teams will win prizes worth the amounts listed below
| | |
| --- | --- |
| Winner | €10.000.- |
| 2nd place | €3.000.- |
| 3rd place | €1.500.- |
How to join?
Create a multidisciplinary team with members with background in food production, social sciences, economics and design. Register and make sure to create your team's profile on the Urban Greenhouse Challenge#3 website before 14 November. Questions? Have a look at the FAQ or mail us at studentchallenges@wur.nl.
Join now