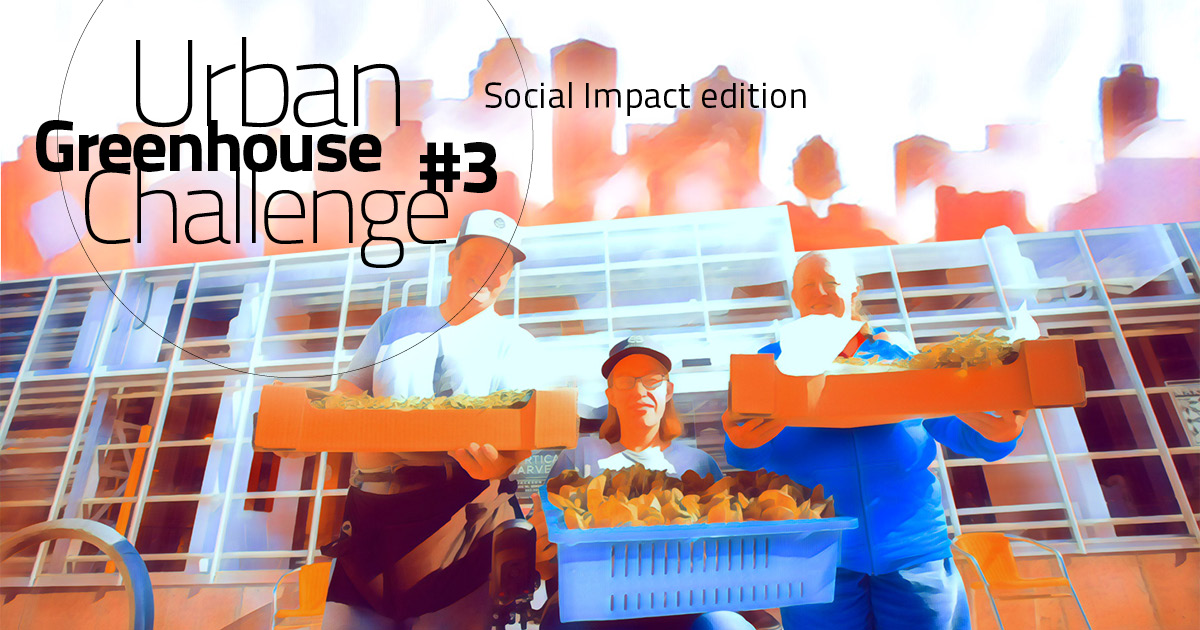 News
Click below to read articles or view the videos and photos of the Urban Greenhouse Challenge#3.
'I love to see how young creative minds approach urban farming'
The third Urban Greenhouse Challenge is all about social impact. Aiding the student teams in writing the best proposal for an urban farm that contributes to quality of life are a host of industry experts from the Urban Greenhouse Challenge partner ...
What is it like to compete as a team in the Urban Greenhouse Challenge?
The student teams participating in the Urban Greenhouse Challenge #3 are taking on a real and complex challenge: devising an urban farm for one of the most diverse lower-income neighbourhoods of Washington D.C., that contributes to improving the quality of life of ...
Half-way Urban Greenhouse Challenge #3: 'We are putting the people of Ward 7 and their specific needs at the centre'
The teams competing in the Urban Greenhouse Challenge#3 are well on their way. What have they learned so far? Quite a lot, it turns out. And they got the opportunity to learn even more during the virtual visit to the East Capital ...
Urban Greenhouse Challenge #3 participants create a 5-part podcast series
The first episode of the podcast "Urban Greenhouse Talks" is airing on 14 February 2022 and will be accessible on ...
Feasibility of urban farming should not be counted in terms of money alone
During the years that the Urban Greenhouse Challenge had been organized, teams have come up with a myriad of creative ideas. "A few years ago, one team combined hemp growing with insect cultivation in their system, so as to create revenue and grow proteins at...
Urban Greenhouse Talks: a new podcast about urban farming
The WUR Student Challenges Team is launching a new podcast series for everyone interested in urban farming. The five-episode series is set to release on podbean and paprikatastyradio on 14 February.