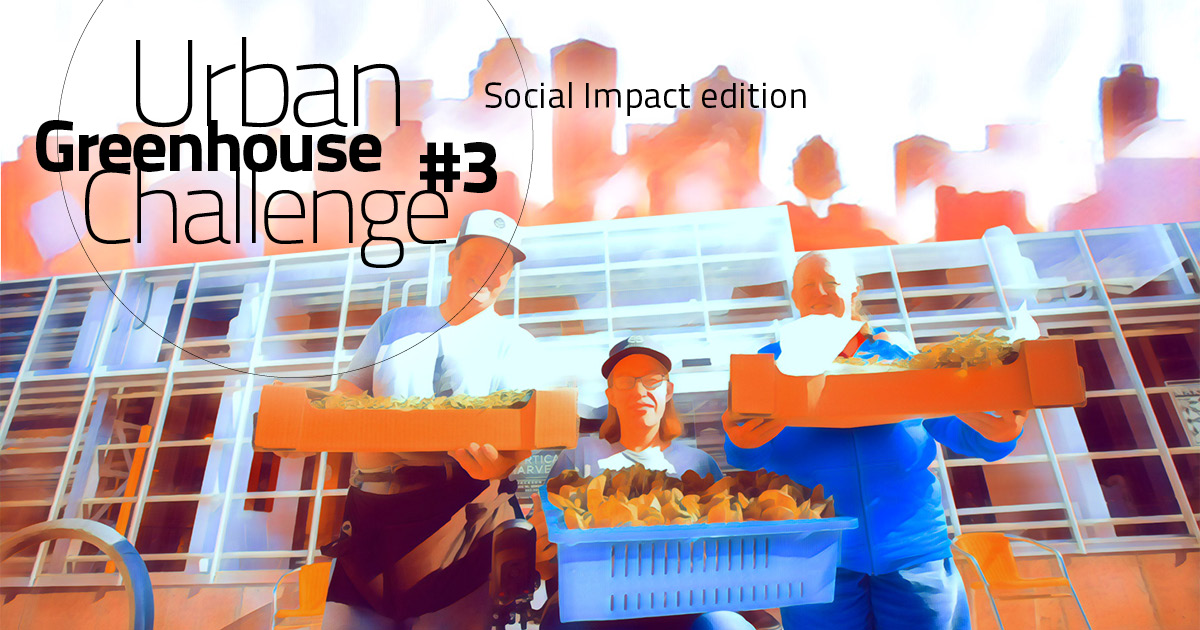 Events
Find out about upcoming events related to the Urban Greenhouse Challenge#3
Important Dates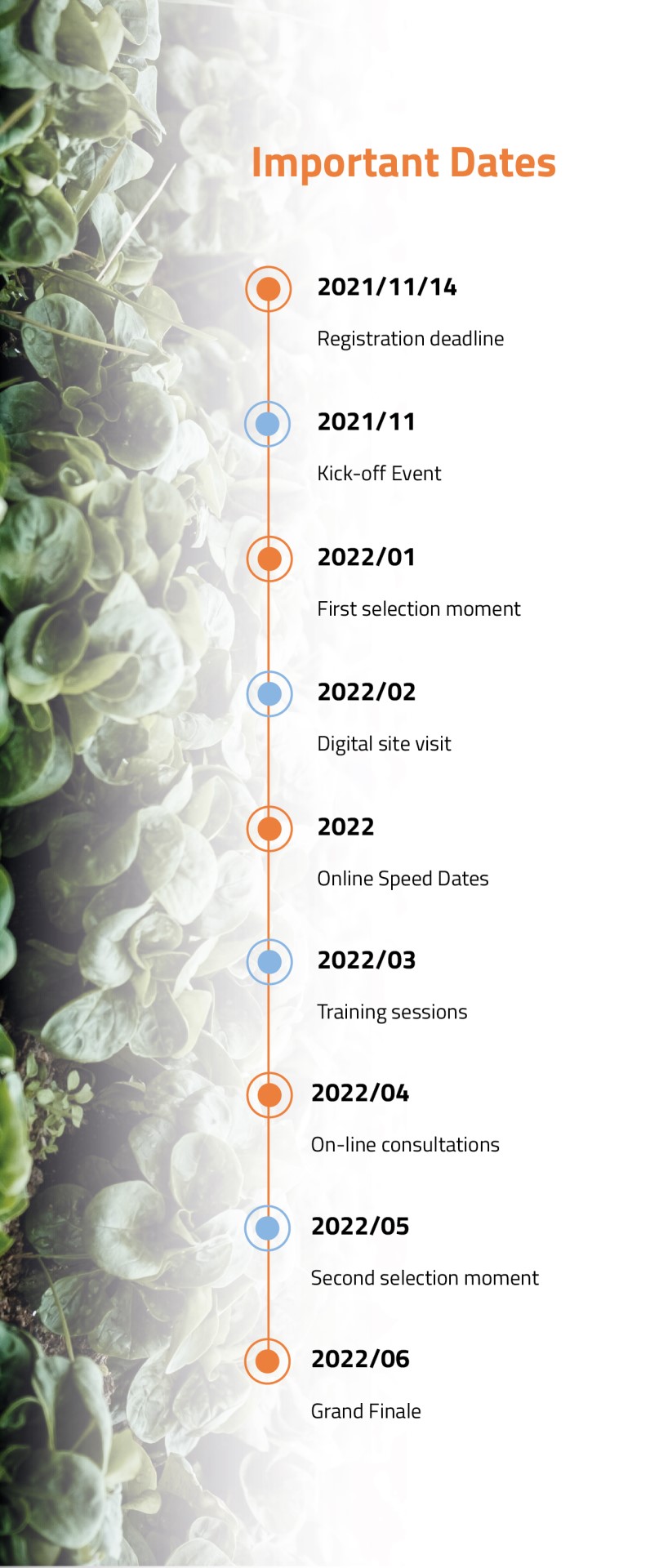 Matchmaking Event Urban Greenhouse Challenge#3
At Online, Wednesday 29 September 2021 from 16.30 till 18.00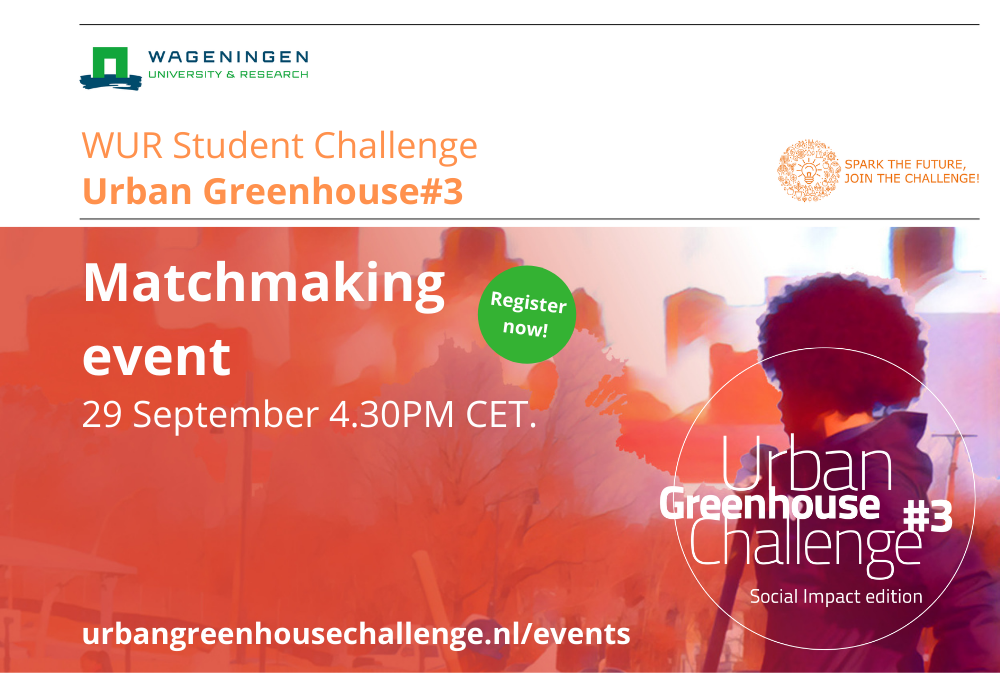 Looking for team members? Come to the Matchmaking event!

The Urban Greenhouse Challenge is an interdisciplinary competition. To come up with a comprehensive solution meeting all the Challenge criteria, teams should include different areas of expertise, from technical to social, architecture/design and economic. This means that you might need to look beyond your study programme and even beyond your university to find the team members.
If you want to participate in this Challenge, you need to create or join a team before 1 November.
Are you still looking for a team, or does your team need additional members? During the Matchmaking event you will meet students from different study backgrounds: the perfect opportunity for you to find or complete your team!
To participate register via the link below. One day in advance we will send you an email with instructions to join the event.
See you on 29 September, at 4.30PM CET!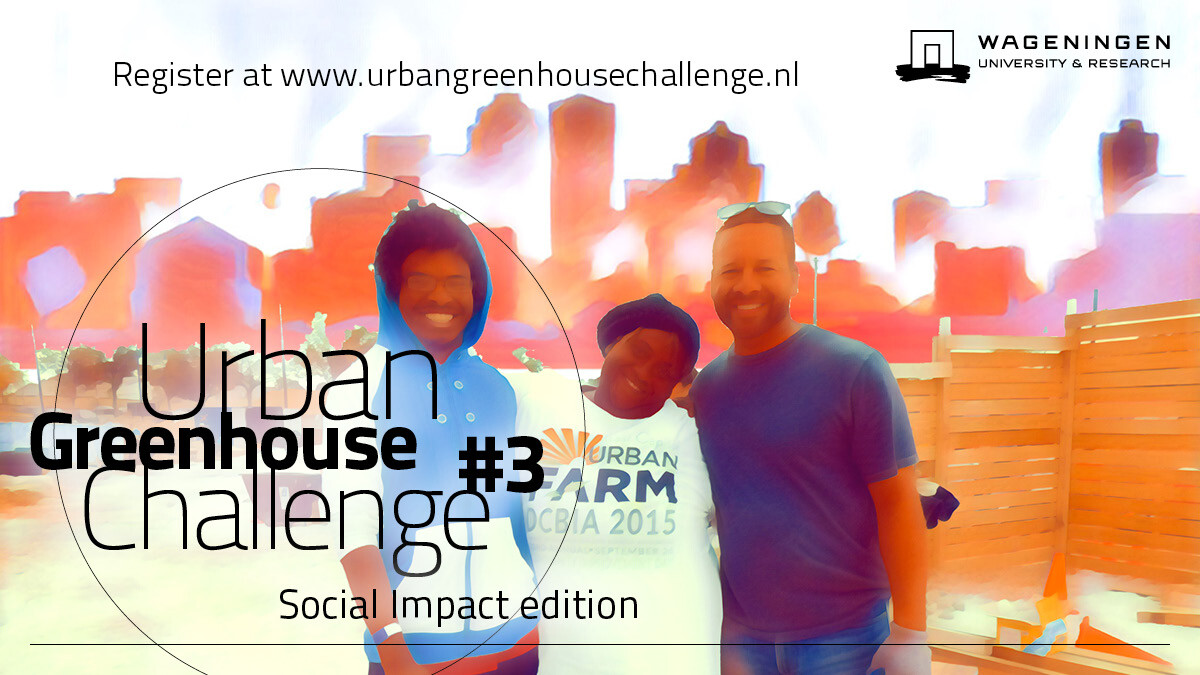 Info meeting Urban Greenhouse Challenge#3
At WebinarJam, Thursday 23 September 2021 from 17.00 till 18.30
Join the info-meeting to find out all you want to know about the third edition of the Urban Greenhouse Challenge!

During this online event you will learn firsthand what it means to participate in the Challenge from one of the participants of the first edition.

You will also meet Sabine O'Hara from University of District Columbia who will guide you through this editions site.

And of course WUR Student Challenges, the organizer of the Challenge, will explain the timeline, selection process and all you need to know about deliverables and criteria. There will be also plenty of room for your questions!

If you consider joining the Urban Greenhouse Challenge#3, this info-meeting is a must!