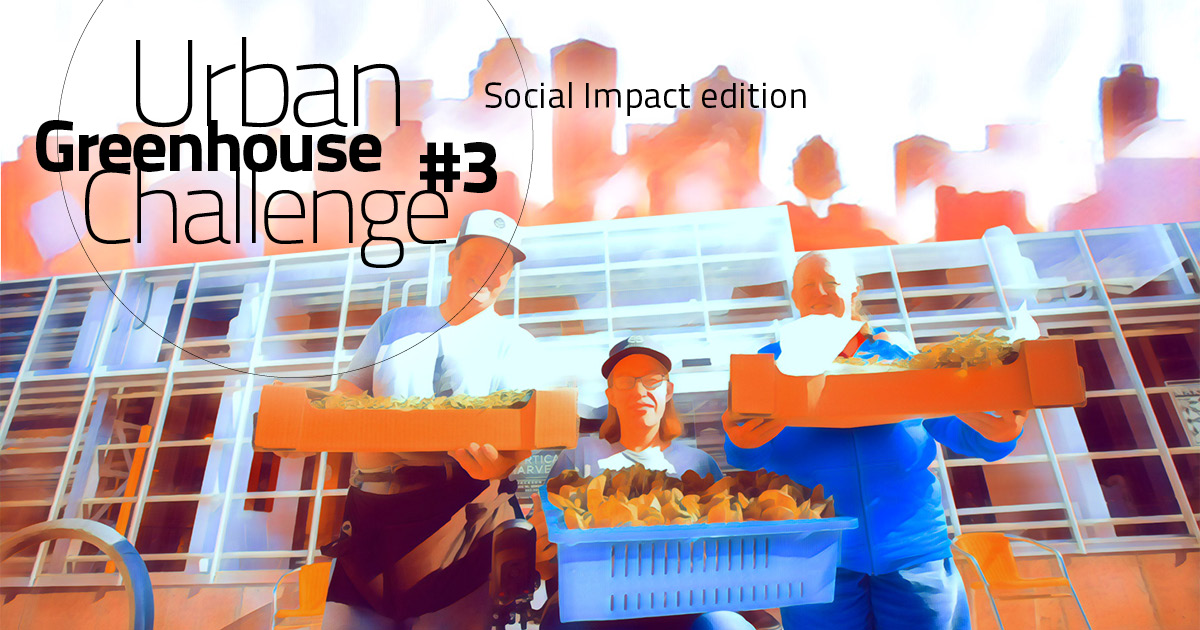 News
Click below to read articles or view the videos and photos of the Urban Greenhouse Challenge#3.
Winners UGC: "After nine months of working together, friendships for life have been forged"
Their Masters graduation thesis mentor asked them if they were interested to participate in the Urban Greenhouse Challenge. And then, one day in September 2021, Eren Gözde Anil and Sarah Hoogenboom met with seven other students who responded t...
The modular concept of LettUs Design wins the last edition of the Urban Greenhouse Challenge
LettUs Design has won the Grand Finals of the Urban Greenhouse Challenge and will receive a sum of €10,000 for their modular and inclusive urban farming design. The other winners are USC Stack and AMS Caterpillars. AMS Caterpillars has also wo...
De oogst van de Urban Greenhouse Challenge
Studententeams van over de hele wereld streden ook dit collegejaar weer met elkaar om het beste idee voor stadslandbouw te presenteren. Dankzij deze Urban Greenhouse Challenge zijn grote studentenwedstrijden niet meer weg te denken uit Wageningen....
Finalists of Urban Greenhouse Challenge announced "Taking into account the social impact, really influenced the teams' business plans"
"I can speak for the whole team here when I say it has been an amazing journey so far. Between the previous edition and now, the world has changed profoundly. The designs that teams sent in reflected these changes," said Tiffany Tsui, member of the selection com...
'I love to see how young creative minds approach urban farming'
The third Urban Greenhouse Challenge is all about social impact. Aiding the student teams in writing the best proposal for an urban farm that contributes to quality of life are a host of industry experts from the Urban Greenhouse Challenge partner ...
What is it like to compete as a team in the Urban Greenhouse Challenge?
The student teams participating in the Urban Greenhouse Challenge #3 are taking on a real and complex challenge: devising an urban farm for one of the most diverse lower-income neighbourhoods of Washington D.C., that contributes to improving the quality of life of ...